Welcome to The First Tee of Central Valley
What We Do
Del Rio CC Foundation Mission:
To positively impact the lives of Central Valley area youth by providing educational programs that ensure character development and the mastery of life skills through instruction in the game of golf.
Learn more about our chapter
What's new at The First Tee of Central Valley
"New Facility Program Site" Phoenix Lakes Golf Course (Sonora)
For more information about our new sister site in Sonora, CA Please
click here
Read More »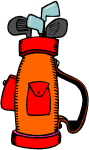 Golf Sale - Saturday, July 25th at Modesto Muni
There will be a summer golf sale from 10-1 pm on July 25th at Modesto Municipal G.C. New and used golf products for all ages! Come out and support The First Tee! If you wish to donate golf items, please contact the pro shop at 577-5360
Read More »
2015 TFT National Opportunites Schedule
National Opportunities for Participants Click next page for 2015 schedule
Read More »
Volunteers Wanted
Interested in becoming a volunteer for The First Tee? Schedule a volunteer orientation class with us. Next class is Weds, March 18th, 2015 at Modesto Municipal G.C
We are always looking for new outstanding volunteers! If you are interested in joining our volunteer team for the 2015 season, please email cathy@thefirstteecentralvalley.org.
For volunteer application click here
Read More »
What is The First Tee?
The First Tee of Central Valley is a non-profit youth golf program that is dedicated to providing young people an opportunity to develop golf skills, life skills, core values and help them to explore using healthy choices on and off the course. Participants will learn the game of golf in a fun environment that uses seamless activities and provides on course classroom environments.
A Program that Works
Research Validates
In a past independent research study of The First Tee, 73% of young people at participating chapters reported high confidence in their ability to do well academically and 52% credited the program for their ability to appreciate diversity.
Read More »
How We Help
One-third of young people say they lack adult role models. The First Tee provides quality youth programs that include adult mentors and safe places.
About Us »
Our Impact
The First Tee believes young people in our community are our future leaders. Our programs impact youth and expose them to core values like respect, integrity and perseverance.
Join Our Program »